Ball-jointed

figure

concept art inspired by

Hi-NRG & Retrowave

culture.


-Story Setup of Quenam Boyz-
In the early 90s, a mad scientist invents a device that can transfer human spirit into machine. 
So he secretly recruits human subjects like someone who'll die soon or disabled by accident.
He-Nergy(musician), Technator(machinist) & Moneyman(finance guy) apply 
this secret experiment with their each own's reason.
Unfortunately, the lab and the device explodes when the experiment just gets answered.
These three subjects awake with their mechanic bodies and survive from this accident. 
But it's 200 years passed.
The leader of Quenam Boyz
Hommage to 80's iconic Hi-NRG popstars & male Anime characters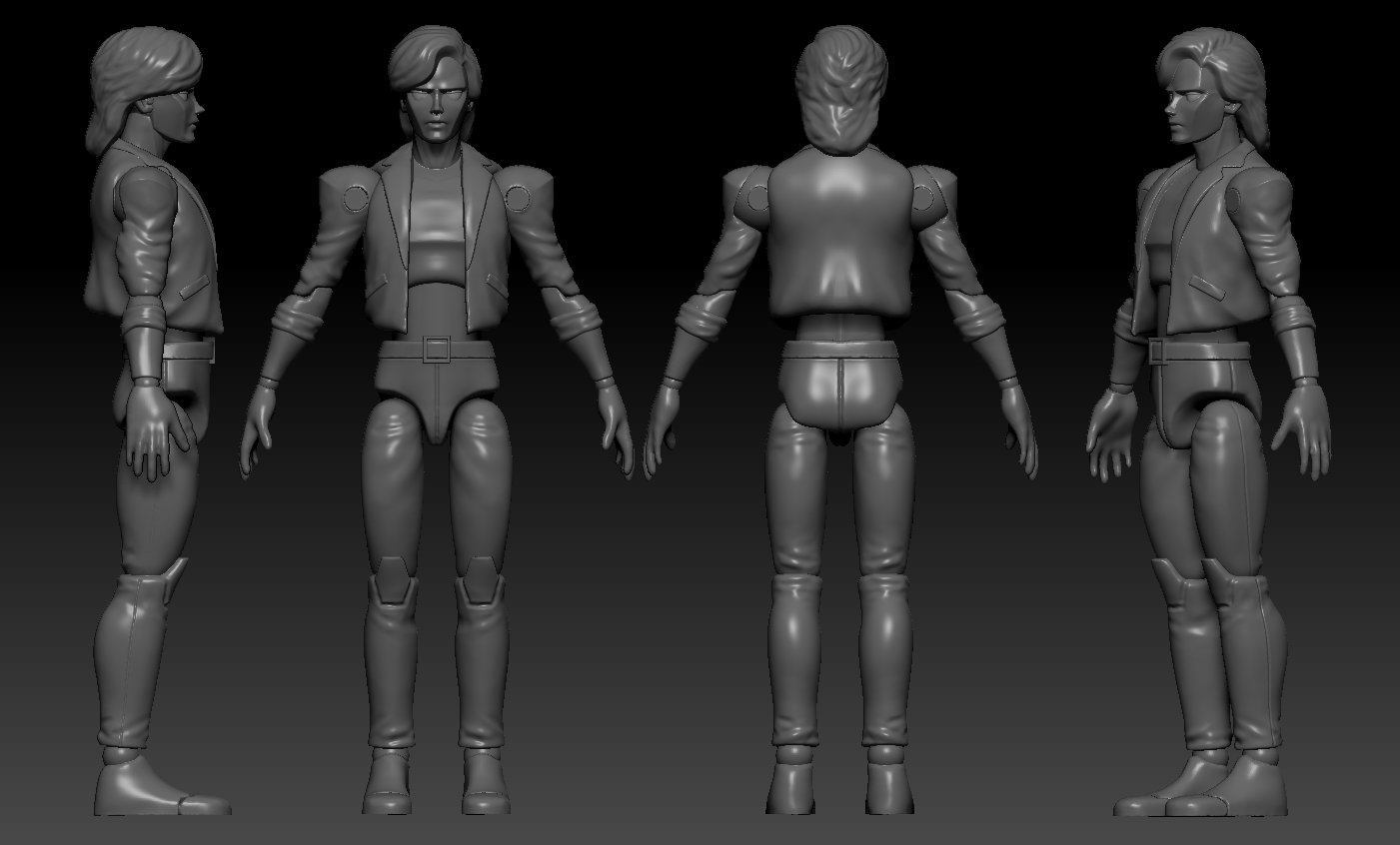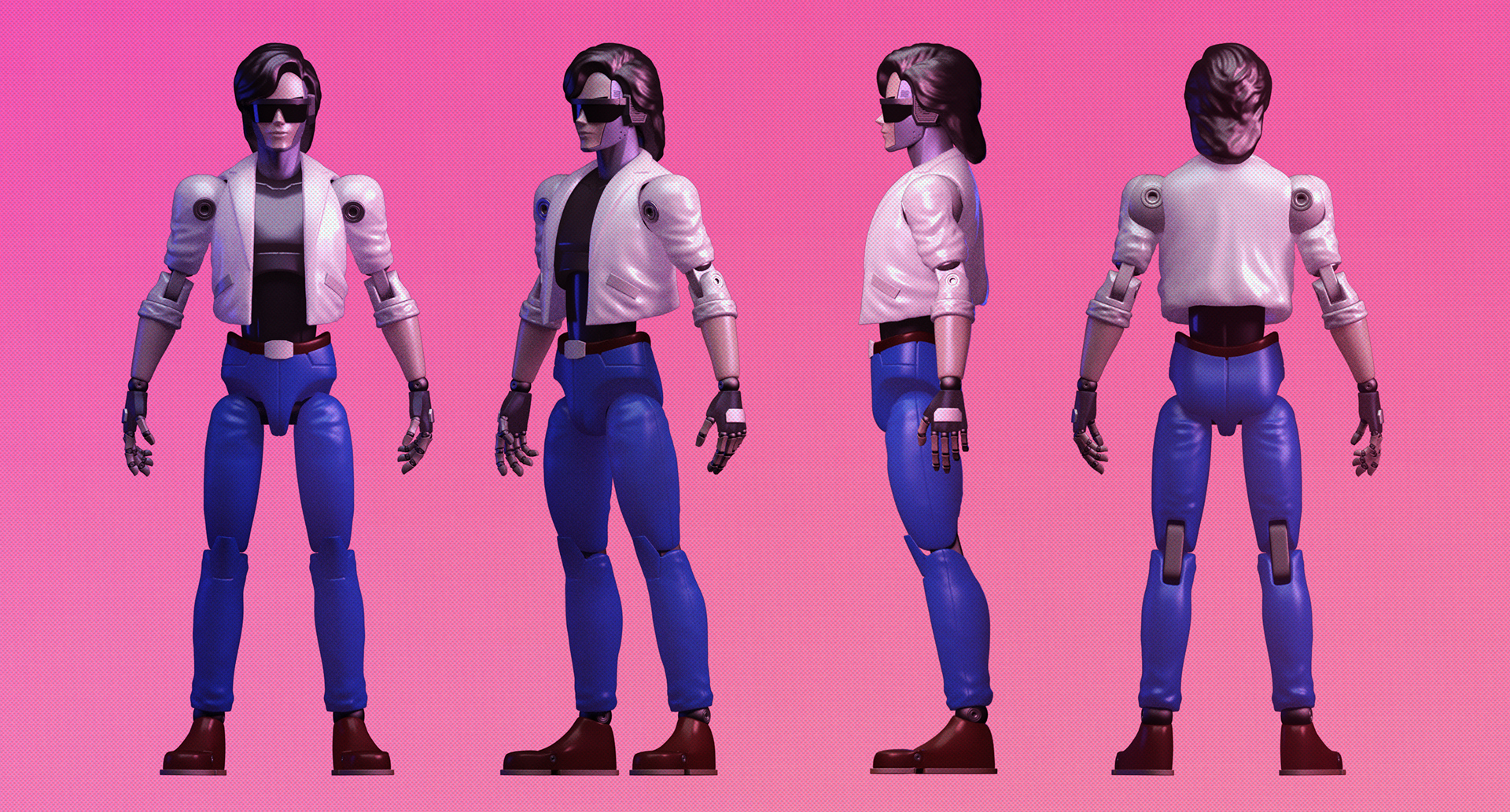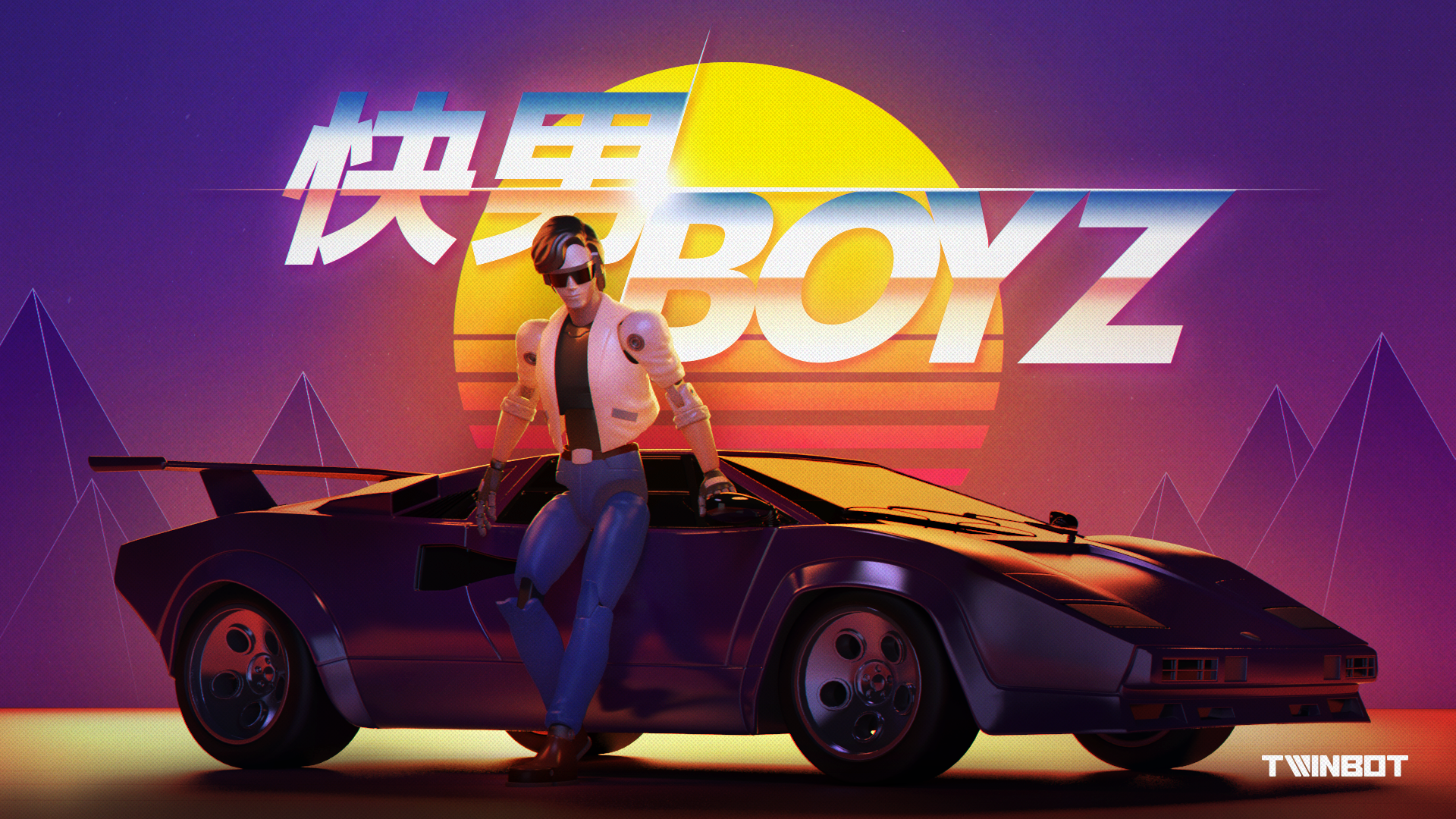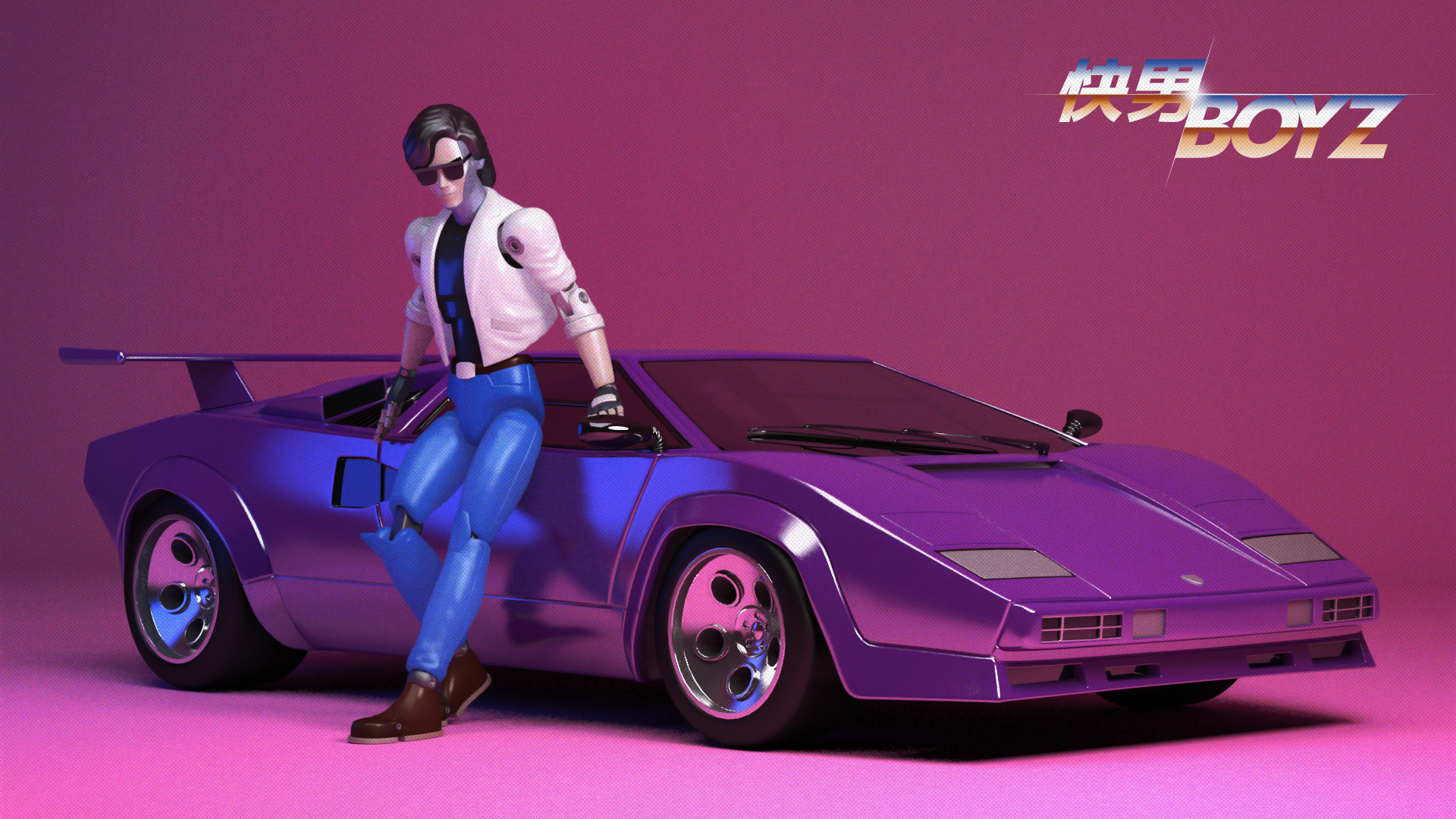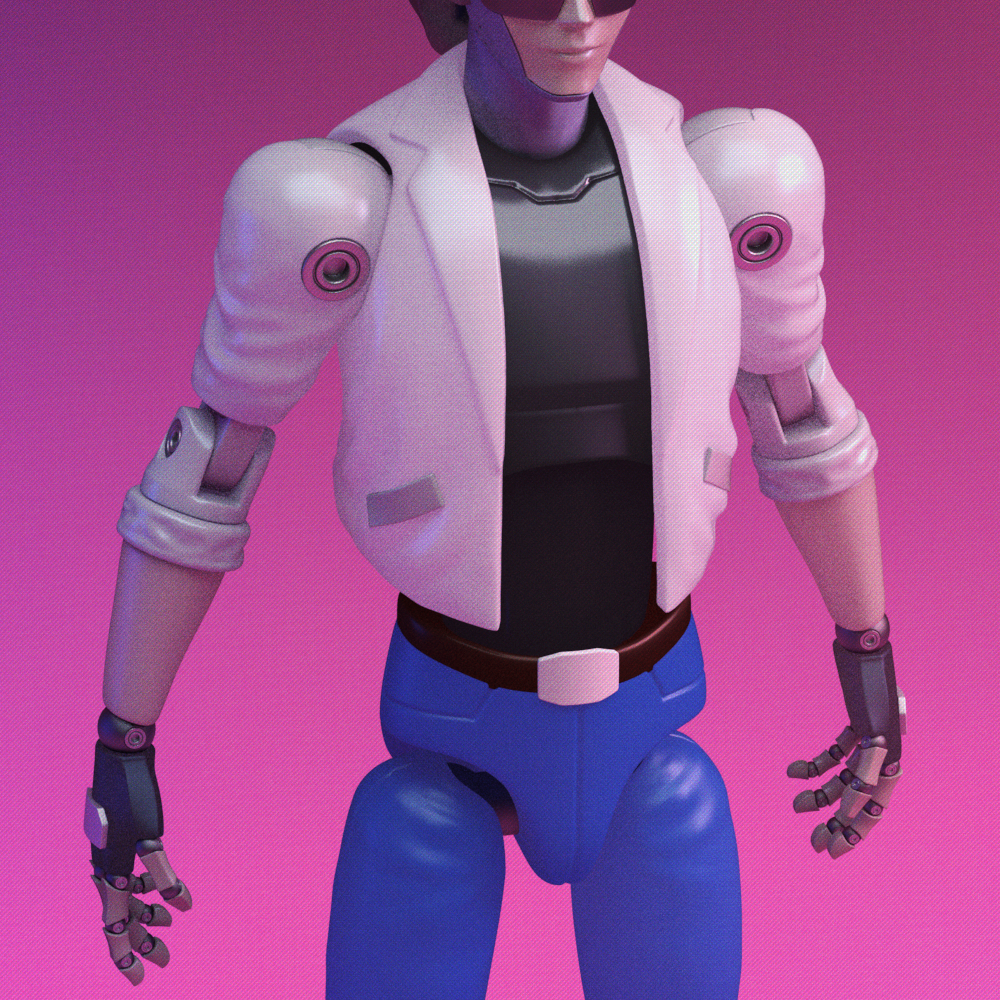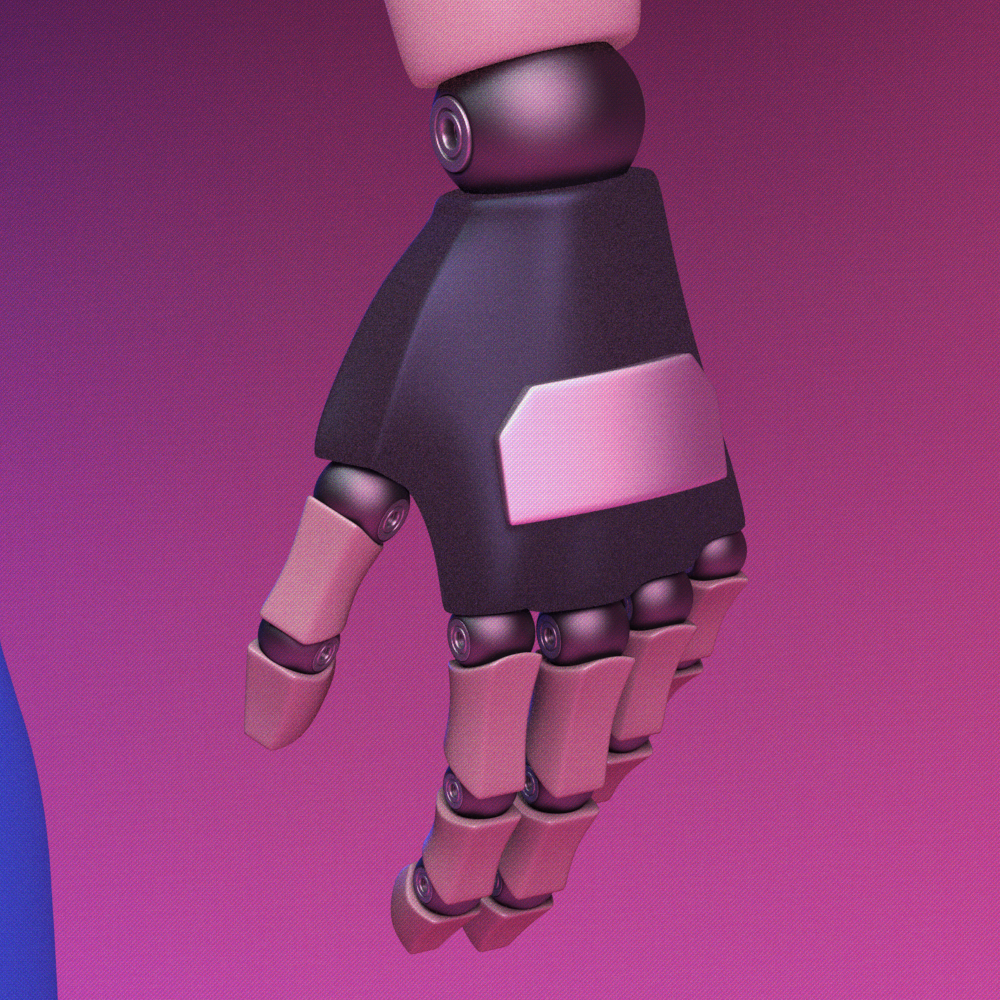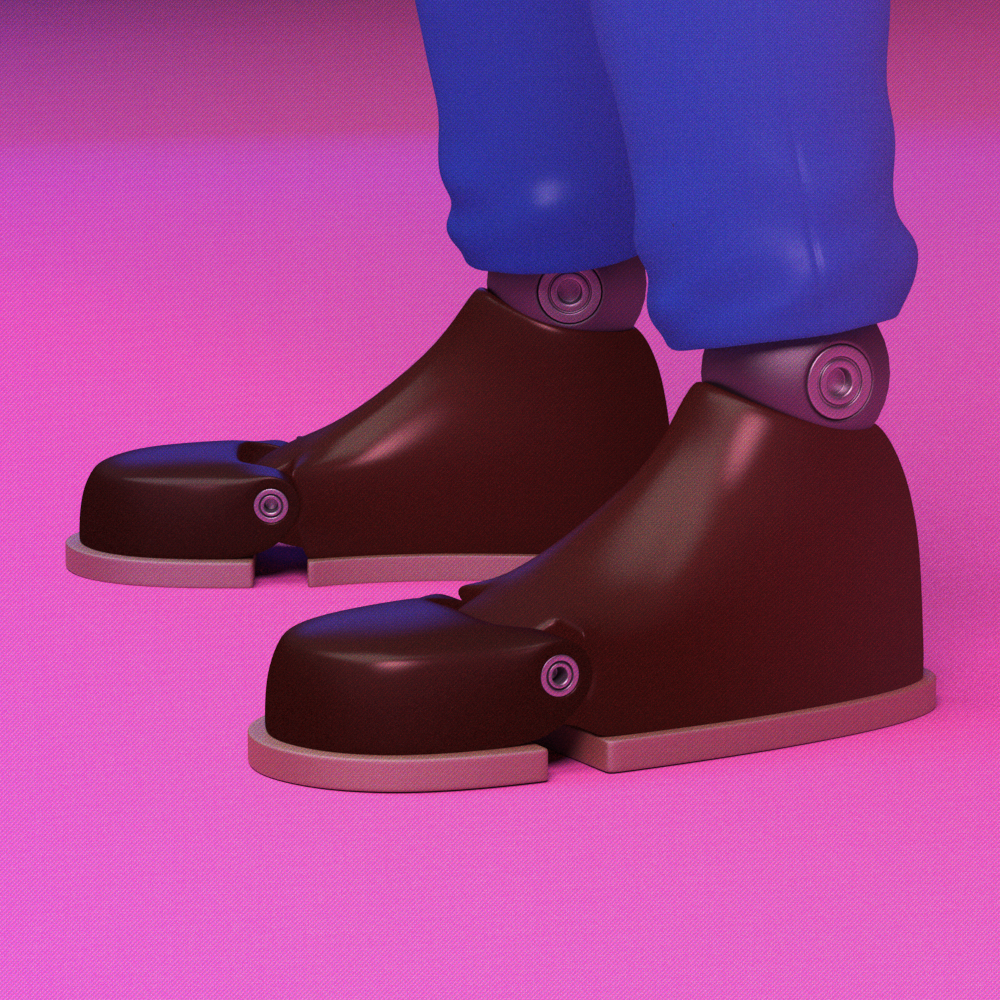 Keytar + Drum Machine + Weapon
Hommage to all the 80's & 90's legendary musical instruments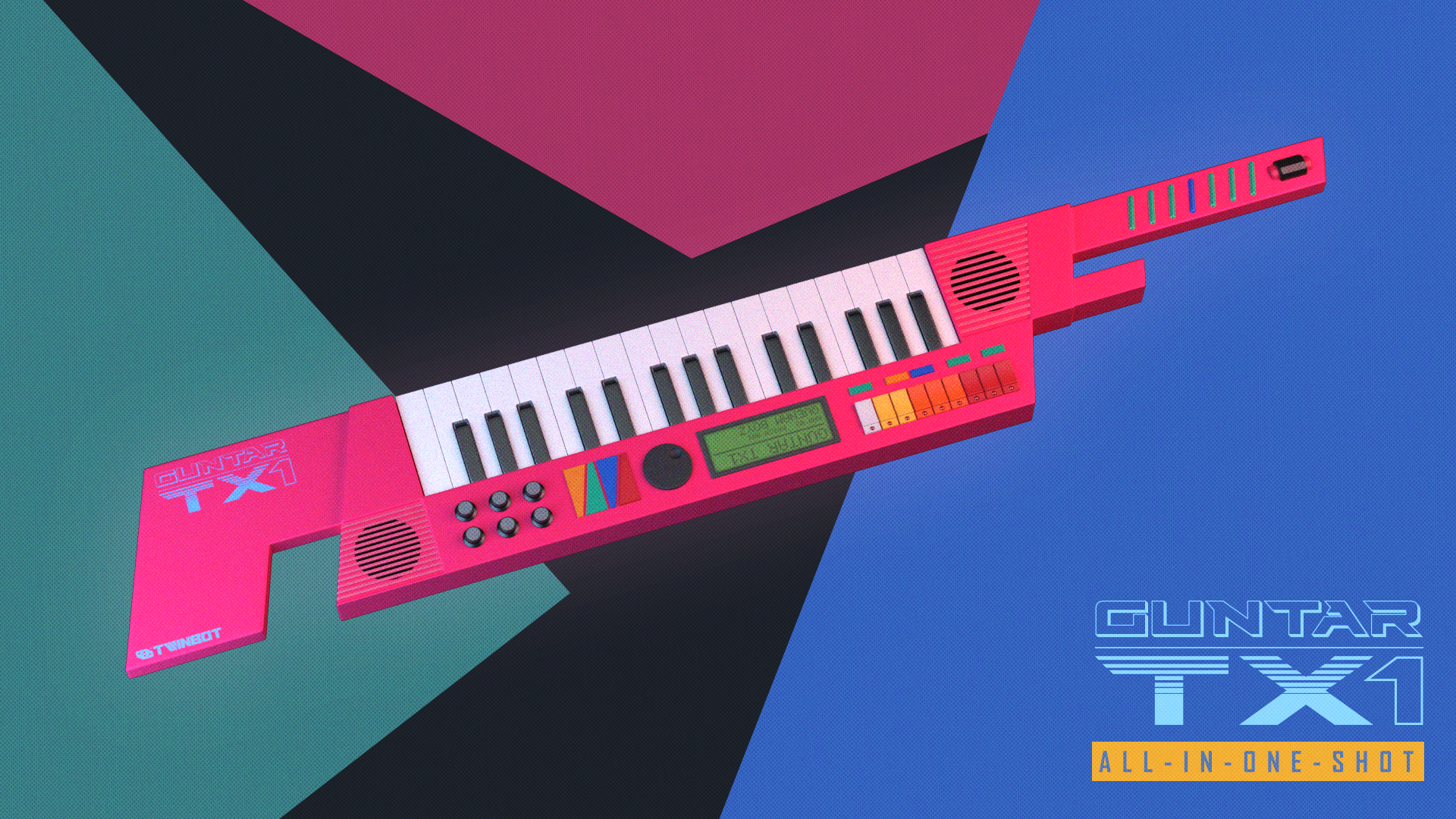 Concept for keytar instrument,

Guntar TX1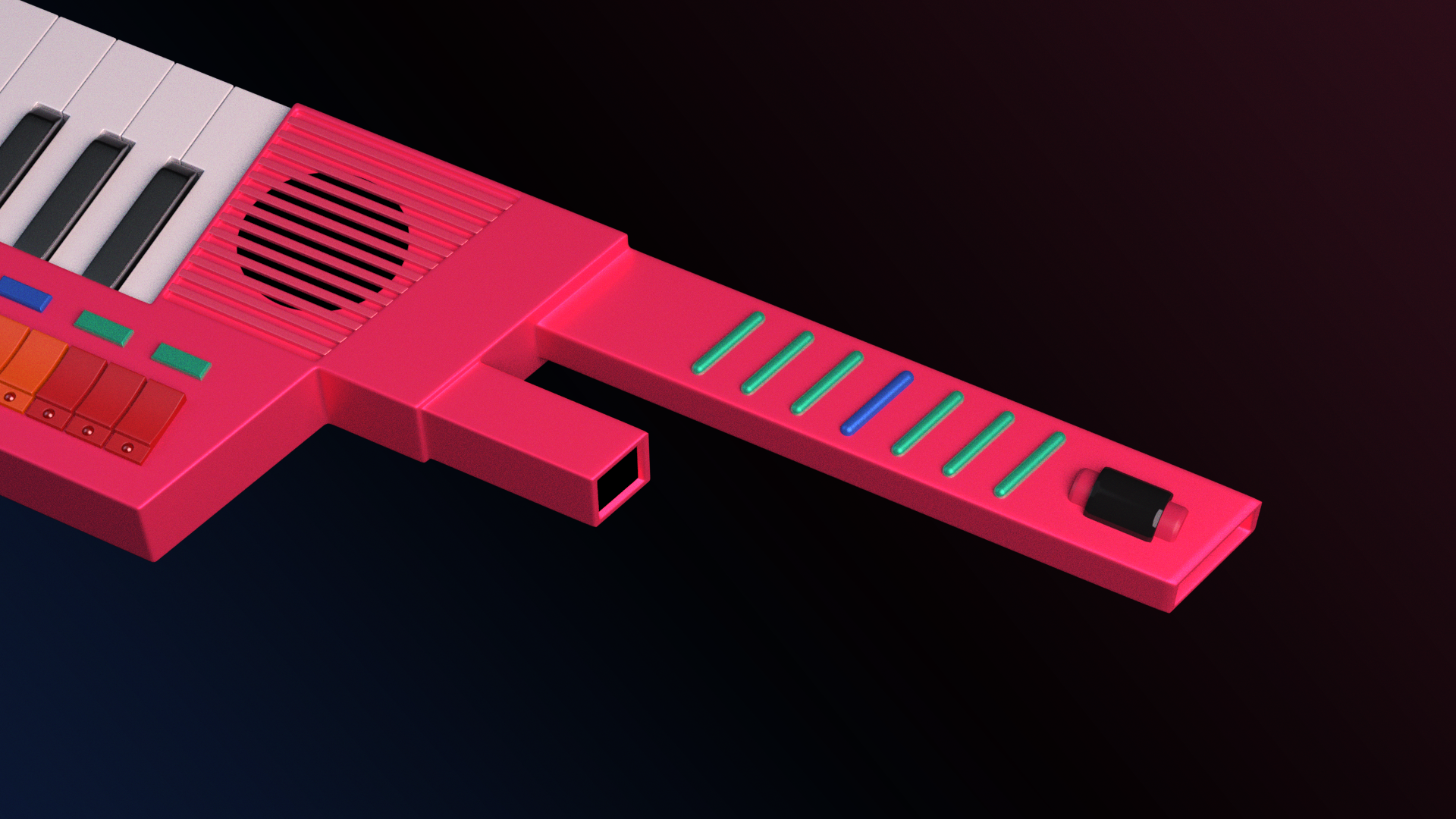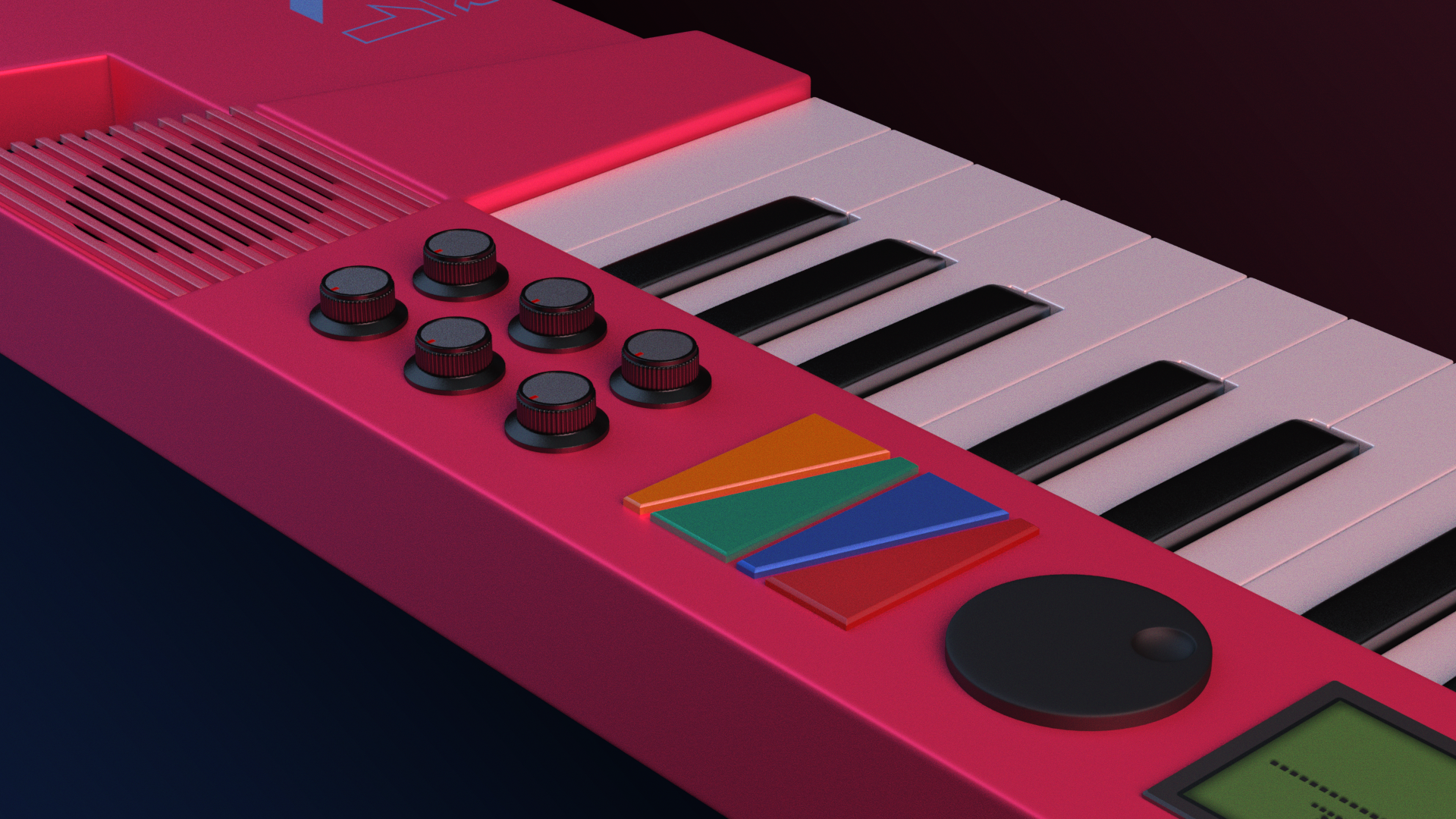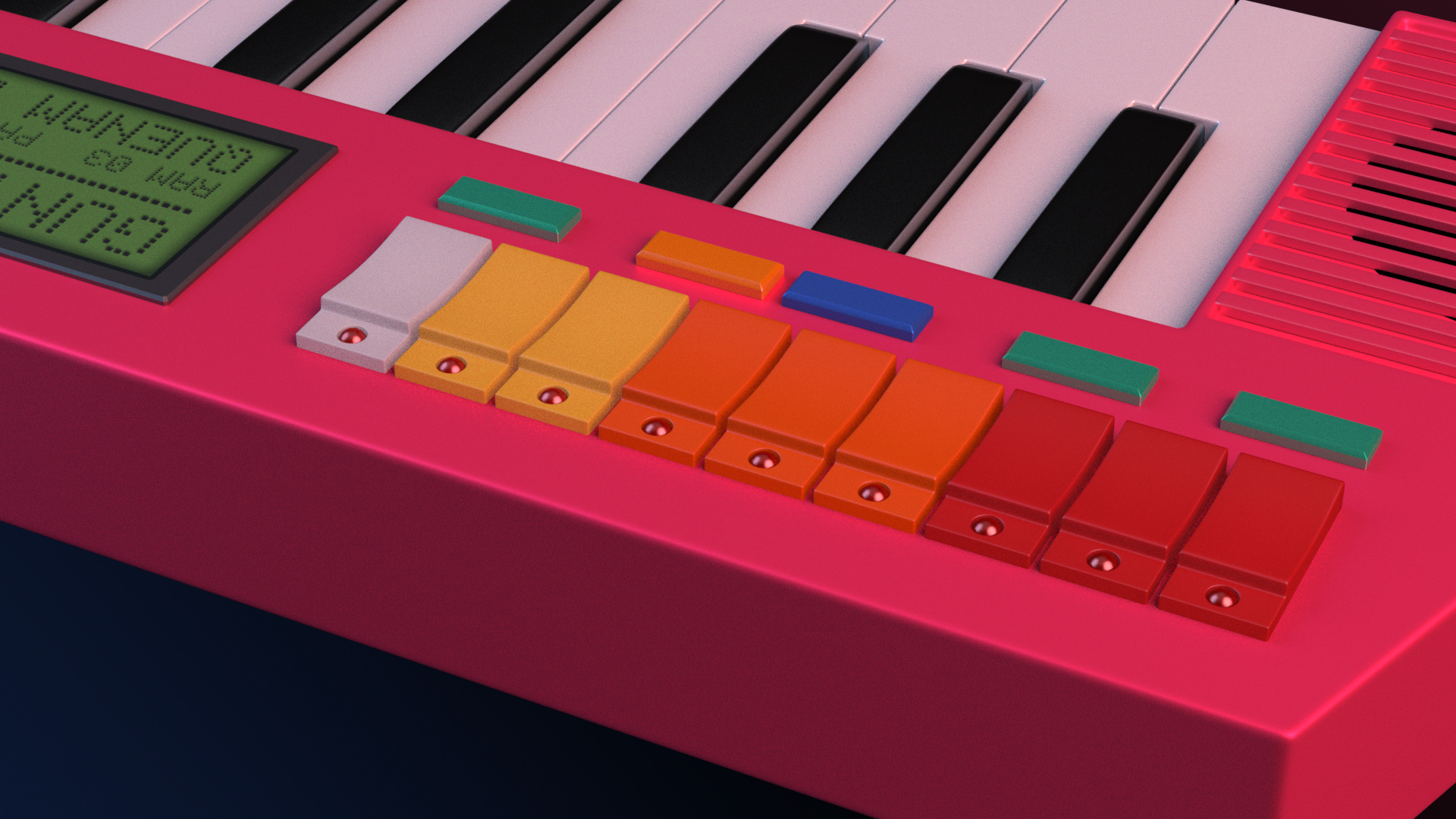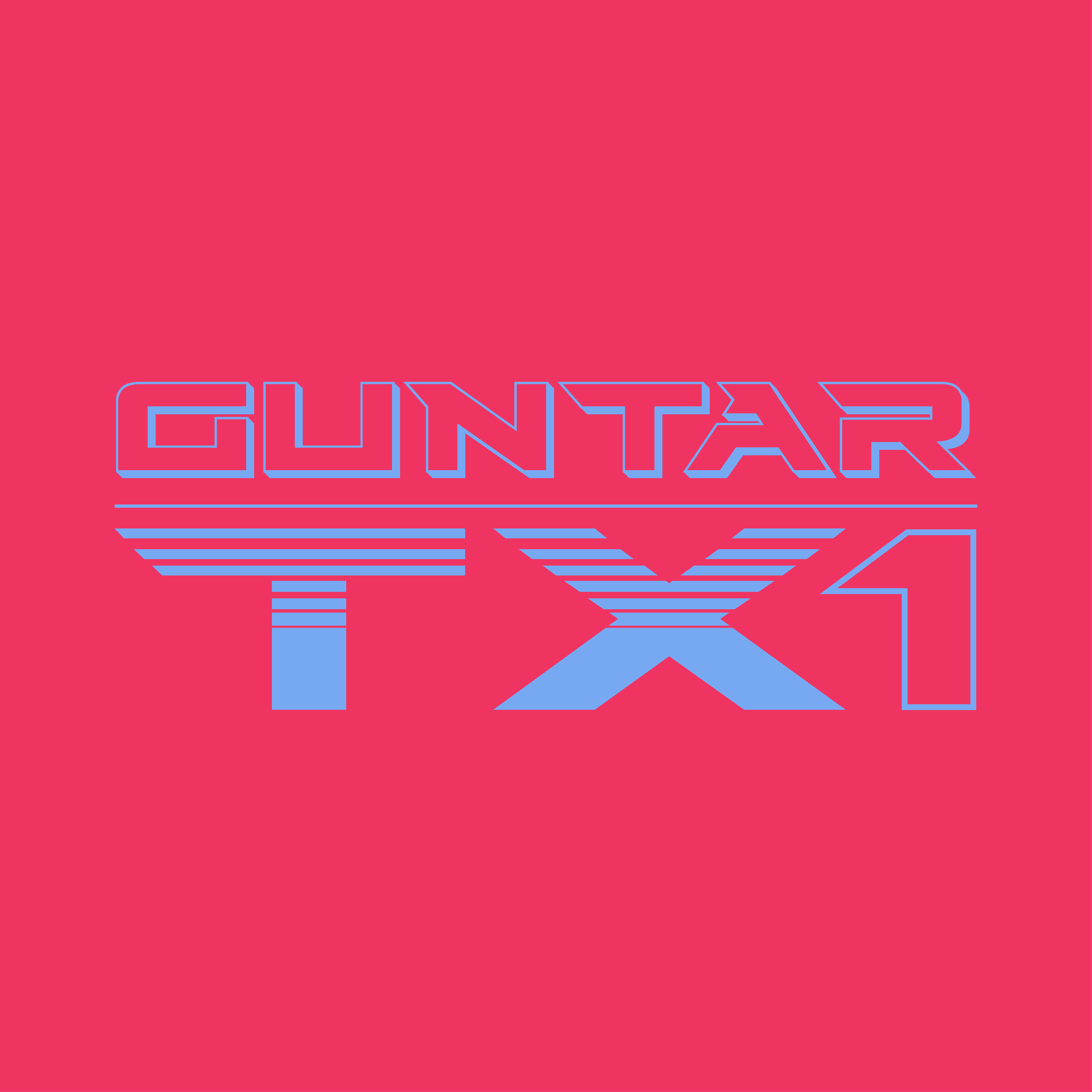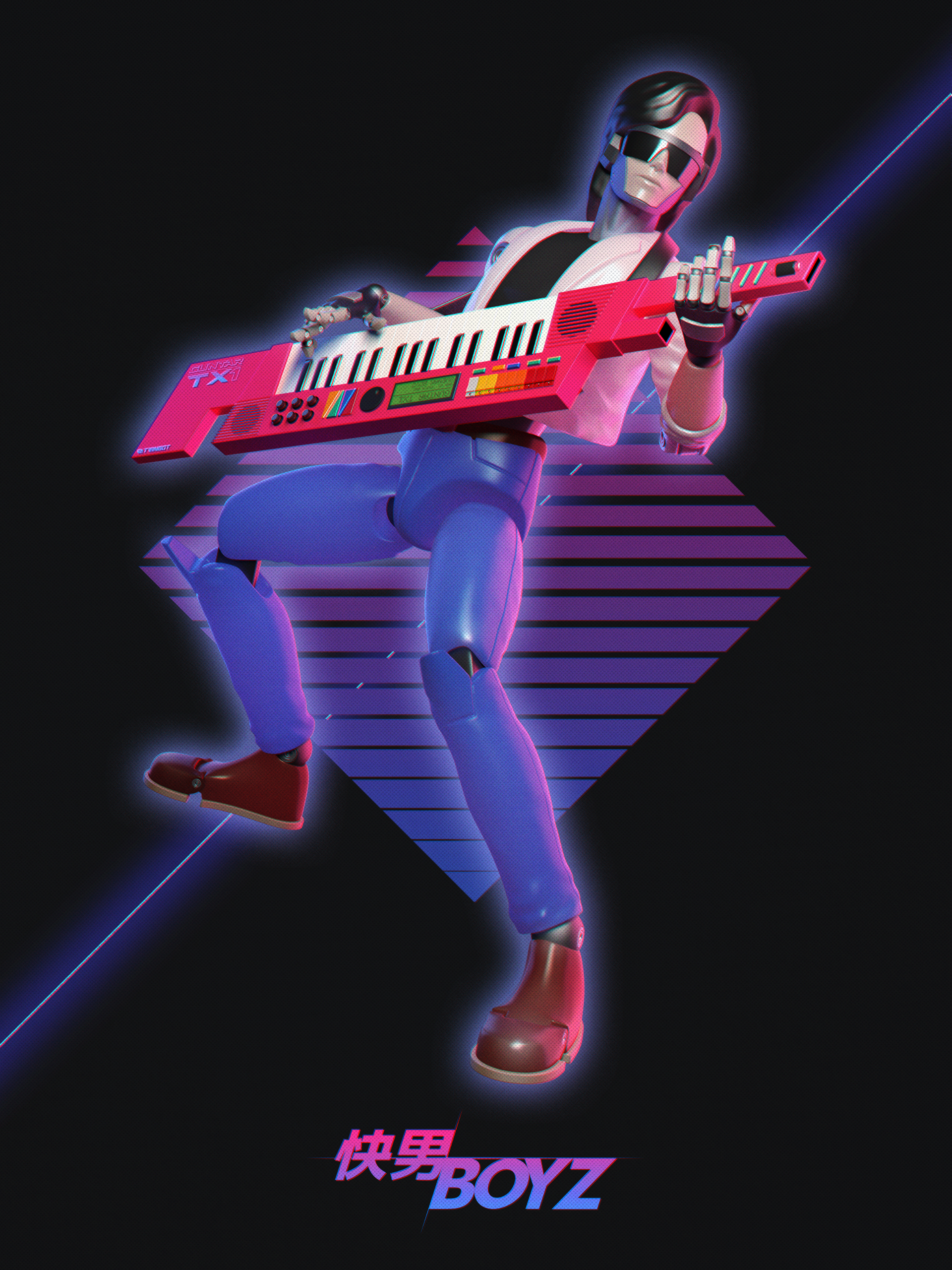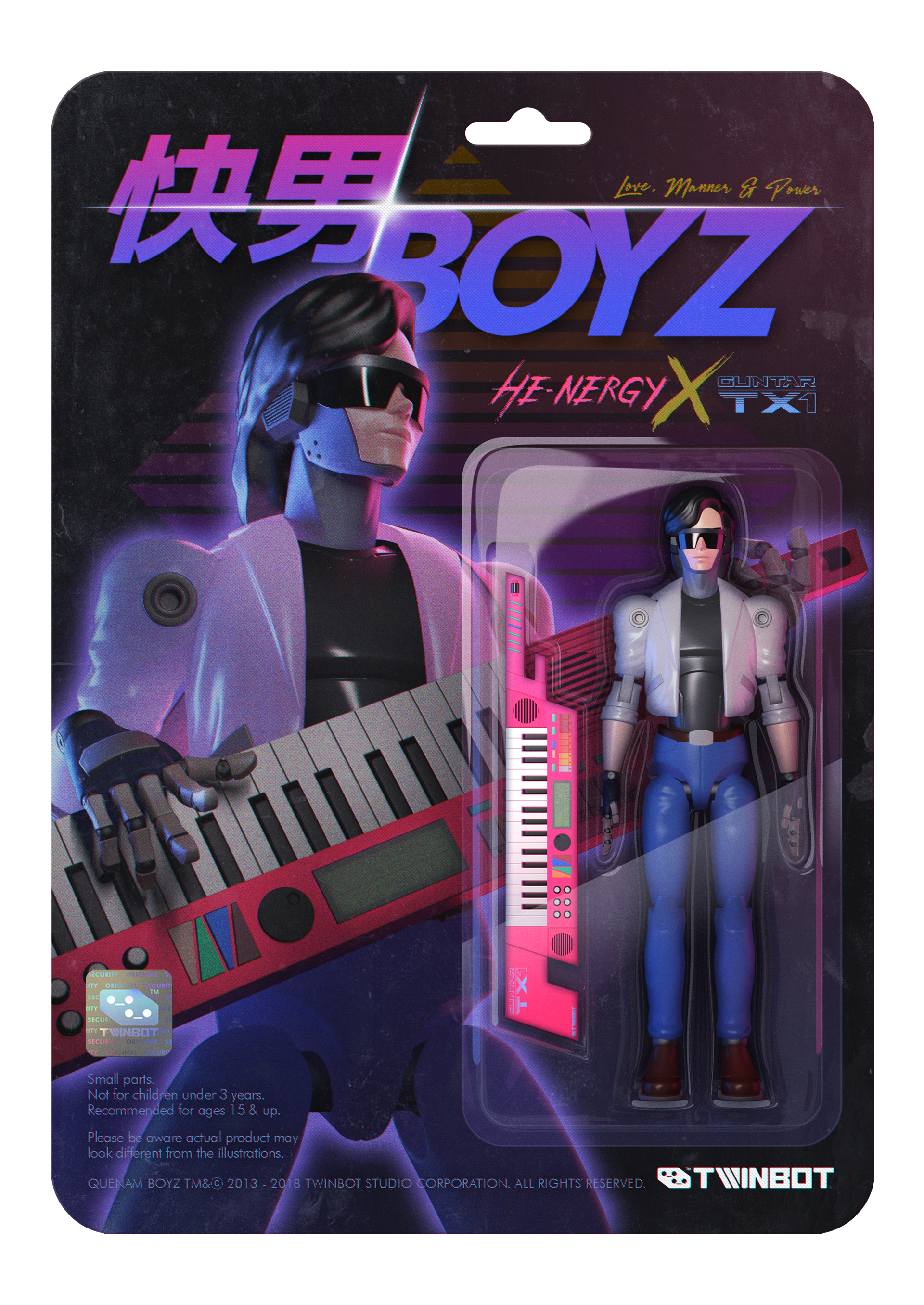 Director, Design, Modeling, Artwork

:

Yoon Ho Oh